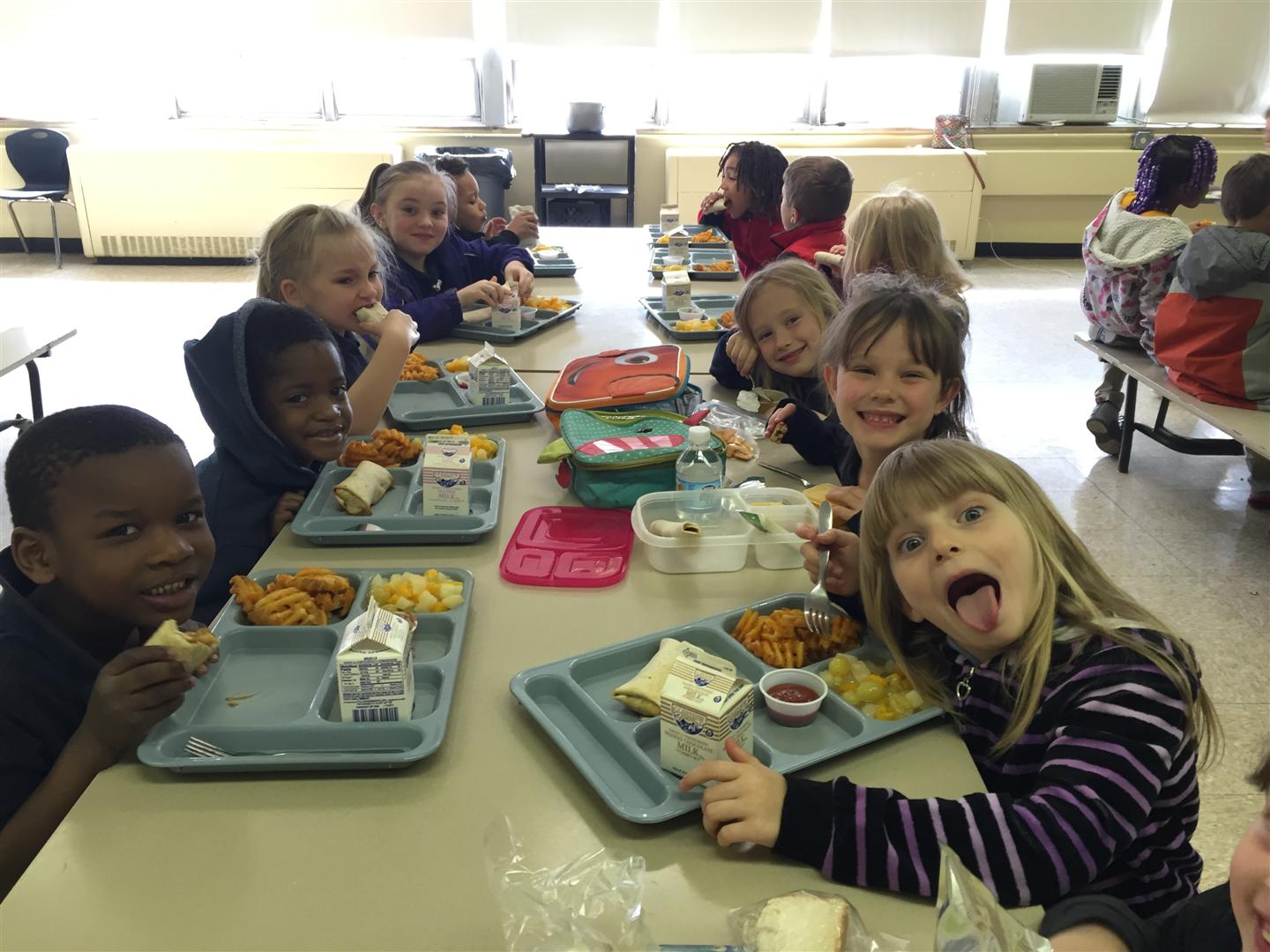 Inspire Academy is pleased to offer breakfast and lunch to students.
Breakfast is served every day between 7:30 and 7:45.
Full priced breakfast is $1.75 / Reduced price breakfast is $0.30
Full price lunch: $2.86 Reduced price: $0.30
Food Allergies
o GETTING THE RIGHT DOCUMENTATION: In order to identify, monitor, and support students with food allergies, parents/guardians and the student's doctor must work with the school to document medical and dietary information and develop individualized food allergy management strategies for the school to follow.
o INDIVIDUALS PLANS FOR STUDENTS WITH FOOD ALLERGIES: Food allergies must be confirmed by the student's doctor. Prior to the start of each school year, the student's parents/guardians should provide the school with a signed statement from a doctor. Medical and dietary information should be included in the student's food allergy Emergency Care Plan(ECP), also known as a Food Allergy Action Plan, and may be included as part of a 504 plan, Individualized Education Plan (IEP) and/or Individualized Health Plan(IHP). Parents/guardians of students with life threatening food allergies may request accommodations for the daily management of their child's condition under Section 504 of the Rehabilitation Act of 1973, Title II of the Americans with Disabilities Act of 1990(ADA), and/or the Individuals with Disabilities Education Act (IDEA).
EMERGENCY CARE PLANS: Every student with an identified food allergy should have an individualized food allergy Emergency Care Plan(ECP) on file at school. ECPs are developed by the school nurse or the student's doctor and provide guidance for school staff on handling food allergy emergencies. School staff-including administrators and foodservice, teaching, and health professions-must share information regarding life-threatening food allergies and at the same time protect the privacy of student information. Schools and districts must conform to the Family Educational Rights Act(FERPA) and the Health Insurance Portability and Accountability Act(HIPAA) when collecting, storing, and sharing personal student information.